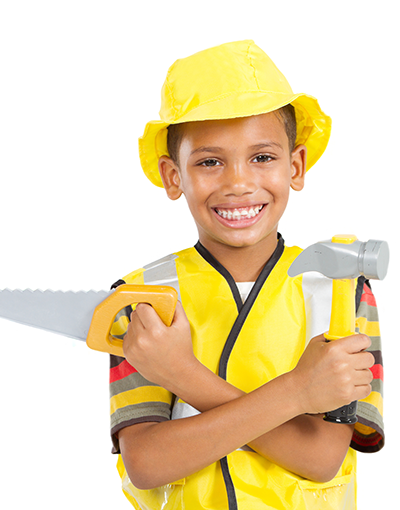 "Your child needs a root canal"—words no parent wants to hear. Breathe easy. We're trained to perform root canals on young patients. We'll hold your child's hand every step of the way. (We'll hold your hand, too!)
We perform a root canal to repair and save an infected or damaged tooth. The procedure involves removing the nerve and the pulp. Then we sterilize and clean the inside of the tooth before sealing it. Left untreated, the tooth will become terribly infected and could cause abscesses.
If you think your child may need a pulpotomy or root canal, schedule an appointment online or call one of our conveniently located pediatric dental offices in Greenville, Anderson or Easley, SC.
At Ashby Park Pediatric Dentistry, we're kid experts. Our pediatric dentists are trained to treat children's developing teeth. We know the unique problems that children face and understand the complexities of how teeth grow and develop. We also have experience dealing with frightened children and can help your child feel at ease and comfortable at the dentist.