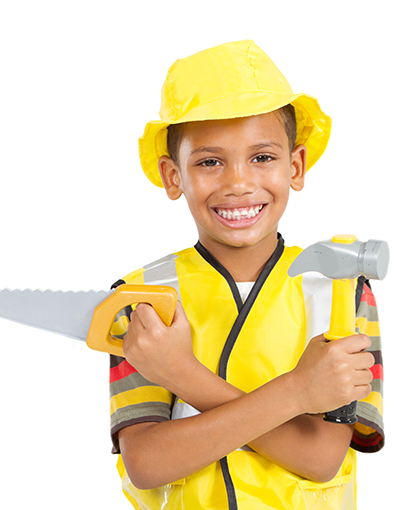 We understand the stress that comes with the words, "Your child needs a root canal," but you can breathe easy at Ashby Park Pediatric Dentistry. Our expert dentists are highly trained to perform root canals on little mouths. Our team is here to make sure your child is comfortable and happy, and keeping Mom and Dad stress free, too!
When is it Time for a Root Canal?
If your child experiences any sensitivity to temperature (hot or cold), endures a dental injury, feels any discomfort while chewing or biting, or has swollen gums, it may be time to schedule an appointment with your child's dentist. Our highly skilled dentists will evaluate the symptoms and discuss if a root canal procedure is necessary. Leaving a root canal untreated can become infected and potentially cause an abscess. Don't let pain, sensitivity, or a cracked tooth get in the way!
What Happens During a Root Canal Procedure?
The goal of a root canal is to repair a damaged tooth and clean out any infection or decay to restore the tooth back to optimal health. A root canal procedure removes the nerve and pulp of the damaged or decayed tooth. Your child's dentist will remove the decay, then sterilize the tooth and clean it out. They will then seal it, and your child will be back to happy and healthy smiles in no time!
Is a Root Canal Painful?
A root canal procedure is very similar to getting a dental filling. After applying a topical numbing cream, our dentists will use local anesthesia to numb the tooth and keep your child from feeling pain or discomfort during the procedure. Your child may feel some slight discomfort following the procedure, which can be alleviated with children's ibuprofen or acetaminophen.
Post Root Canal Recovery
Following a root canal procedure, your child should be feeling better and back to normal. Most of the time, children can return to school after the appointment. If your child is experiencing any pain or discomfort, children's over-the-counter pain medication will help relieve the discomfort and help them be back on their way to happy smiles!
If you think your child may need a pulpotomy or root canal, schedule an appointment online or call one of our conveniently located pediatric dental offices in Greenville, Anderson or Easley, SC.